Restoration Equipment Rental
Welcome to Brisk Rentals
Welcome to Brisk Restoration Equipment Rental Service, where we provide high-quality equipment and tools for restoration and remediation projects. Our mission is to make it easy for homeowners, contractors, and property managers to quickly and efficiently repair damage caused by water, fire, mold, or other disasters.
At our rental service, we understand that restoration projects can be overwhelming, which is why we offer a wide selection of equipment and tools to help you get the job done. Our rental inventory includes state-of-the-art equipment such as dehumidifiers, air movers, air scrubbers, ozone generators, and specialized tools for cleaning and restoration. All of our equipment is well-maintained and inspected before each rental to ensure maximum performance and safety.
Renting restoration equipment instead of buying it can save you money and avoid the expense of maintaining and storing specialized tools that may not be needed on a regular basis. With our rental service, you can access top-of-the-line equipment and tools without the cost of ownership.
At our Brisk Restoration, we are committed to providing exceptional customer service and reliable equipment to help you complete your restoration projects with ease.
Contact us today to learn more about our equipment inventory and rental options.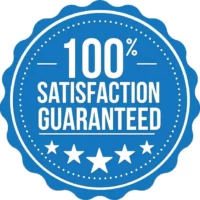 Our equipment rental service can be a lifesaver in the aftermath of a disaster. Whether you are without heat or power, you can depend on Brisk Restoration for whatever you need. We offer a selection of back-up fans and quality generators for you to choose from for your residential or commercial space. Don't allow yourself to be inconvenienced when disaster strikes.
Our rental fans can be a valuable asset when air circulation is necessary. Generators are perfect for providing electricity to damaged homes or commercial buildings. Today's models are powerful enough to keep refrigerators, TVs, or computers running until you get your power restored. At Brisk Restoration, our equipment rentals strive to help you return to your daily routine after your life has been disrupted by mold, water, fire, or storm damage.
Rental Fans

Fan rentals can be an asset after disaster strikes. Is your home or business without power? At Brisk Restoration, we work to minimize the effects of a power outage to your structure through our fan rental service. If your structure has minor water damage, our rental fans can help be a drying solution. However, we recommend that you take advantage of our water damage restoration service for professional treatment. We work with you and your insurance company to determine the best plan for your unique situation. Rental fans are also recommended for climate control. If your business depends on strict temperature regulation, then you would benefit from our rental fan service.
Rental Dehumidifiers
Renting a dehumidifier is a practical and cost-effective solution for those who need to address excess moisture. Renting provides flexibility, allowing you to choose the type and size of dehumidifier that meets your needs and for as long as you need it. It is also more cost-effective than buying, and maintenance is taken care of by the rental company. Overall, renting a dehumidifier can be a practical and budget-friendly option to address excess moisture without the added cost and responsibility of maintenance.
Rental Air Scrubbers
If you're looking for a reliable solution to clean the air in your home or office, our rental air scrubbers are the perfect choice. Our air scrubbers are designed to remove a wide range of contaminants from the air, including dust, pollen, mold spores, and more. Whether you're dealing with allergies, odors, or just want to breathe cleaner air, our rental air scrubbers can help. With our affordable rental rates, you can enjoy the benefits of clean air without breaking the bank.
Rental Generators

No one expects their building to suffer significant damage. After mold, water, fire, or storm damage, your residential or commercial space could benefit greatly from our restoration services. However, until you are able to restore power or recover from the damage, we offer rental generators to help get you through the unfortunate situation. We provide a selection of rental generators for you to choose from. If you are unsure about what generator will best fit your needs, you can always ask for our recommendation based on your unique situation. While our quality generators are a temporary solution to power outages, our team will work efficiently so your life can go back to normal as soon as possible.